Winter Wedding Makeup Tips for the Winter Bride
10 Winter Wedding Makeup Tips for Brides
As a winter bride, you want to look your best on your big day. But with the colder weather comes a whole host of beauty challenges. From chapped lips to flaky skin, you need to be extra careful when it comes to your winter wedding makeup. But don't worry, we're here to help. Read on for our top tips on how to make your winter wedding makeup look flawless.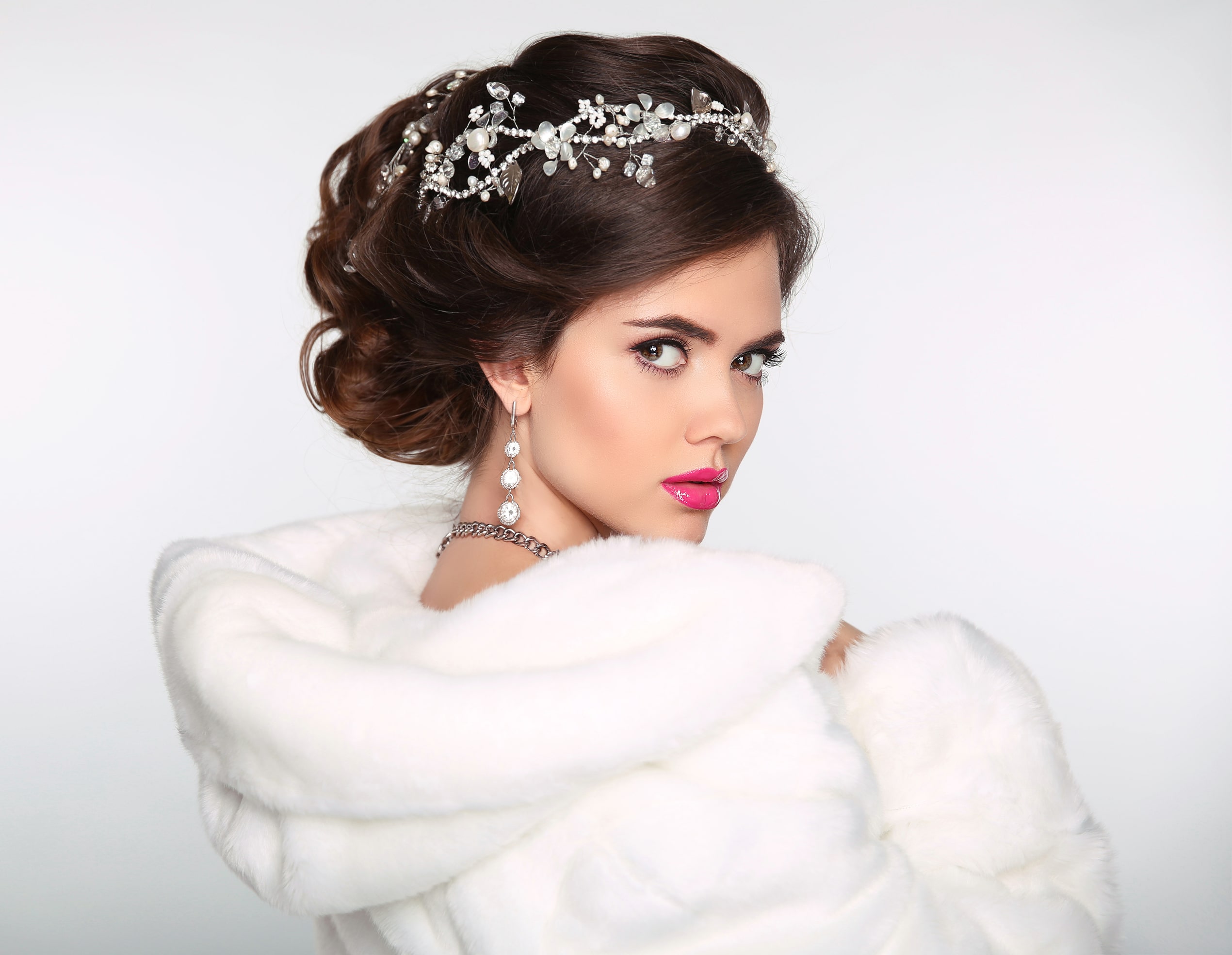 1. Start with a good skincare routine.
This is important all year round, but it's even more important in the winter months when the cold weather can take its toll on your skin. Invest in a good quality moisturizer and use it daily. This will help to keep your skin hydrated and prevent it from drying out and looking flaky in photos.
2. Use a primer.
A lot of people skip this step, but it's essential if you want your makeup to look its best. A primer will help to smooth out any imperfections in your skin and give your makeup something to cling to so that it lasts all day long.
3. Go easy on the foundation.
It's tempting to pile on the foundation in an attempt to cover up any blemishes or redness, but this will only end up making you look cakey and overdone. Instead, go for a light coverage foundation or BB cream and use concealer only where you need it.
4. Avoid shimmery eyeshadows.
Shimmery eyeshadows are best saved for summer when they can really make your eyes pop in photos. In winter, they tend to just make you look like you have glitter all over your face. Stick to matte shadows in nude or smoky shades for a more flattering look.
5. Use waterproof mascara.
You'll be doing a lot of smiling on your big day, so you don't want your mascara running down your face. Waterproof mascara will stay put no matter how emotional you get and it will also help to prevent any tears from ruining your makeup.
6. Don't forget about your lips.
Your lips are just as vulnerable to the cold weather as the rest of your face, so make sure you prep them properly before applying any lipstick or gloss. Start by exfoliating your lips with a sugar scrub to get rid of any dead skin cells. Then apply a lip balm or Vaseline to hydrate them and create a barrier against the elements. Only once your lips are properly prepped should you apply your chosen color. This will help it to last longer and prevent it from drying out your lips.
7 . Set your makeup with powder.
Once you've applied all of your makeup, dust some translucent powder over your face using a large powder brush. This will help to set everything in place and prevent shine from coming through in photos. It's also a good idea to keep some powder on hand for touch-ups throughout the day, especially if you're going outside between the ceremony and reception.
8 . Bring along some blotting papers.
No matter how well you prep your skin, there's always a chance that shine will come through in photos. Keep some blotting papers with you so that you can quickly absorb any excess oil without ruining your makeup.
9 . Touch up regularly.
Even if you think you don't need it, Touching up Your Makeup is always a good idea, especially if you're taking pictures outside. The last thing you want is for Your Makeup To Wear Off In The Middle Of A Picture!
10 . Have fun!
This is Your Big Day, so don't forget To Have Fun! The most important thing is that You Feel Beautiful, no matter what Your Makeup Looks Like! We hope these tips help You Achieve The Perfect Winter Wedding Makeup Look in Las Vegas! If You Have Any Questions Or Would Like Some More Help, please feel free To Contact Us! We would be happy To Assist You further!
Conclusion:
We hope these tips help you achieve the perfect winter wedding makeup look! If you have any questions or would like some more help, please feel free to Bridal Express Hair and Makeup Las Vegas! We would be happy to assist you further!