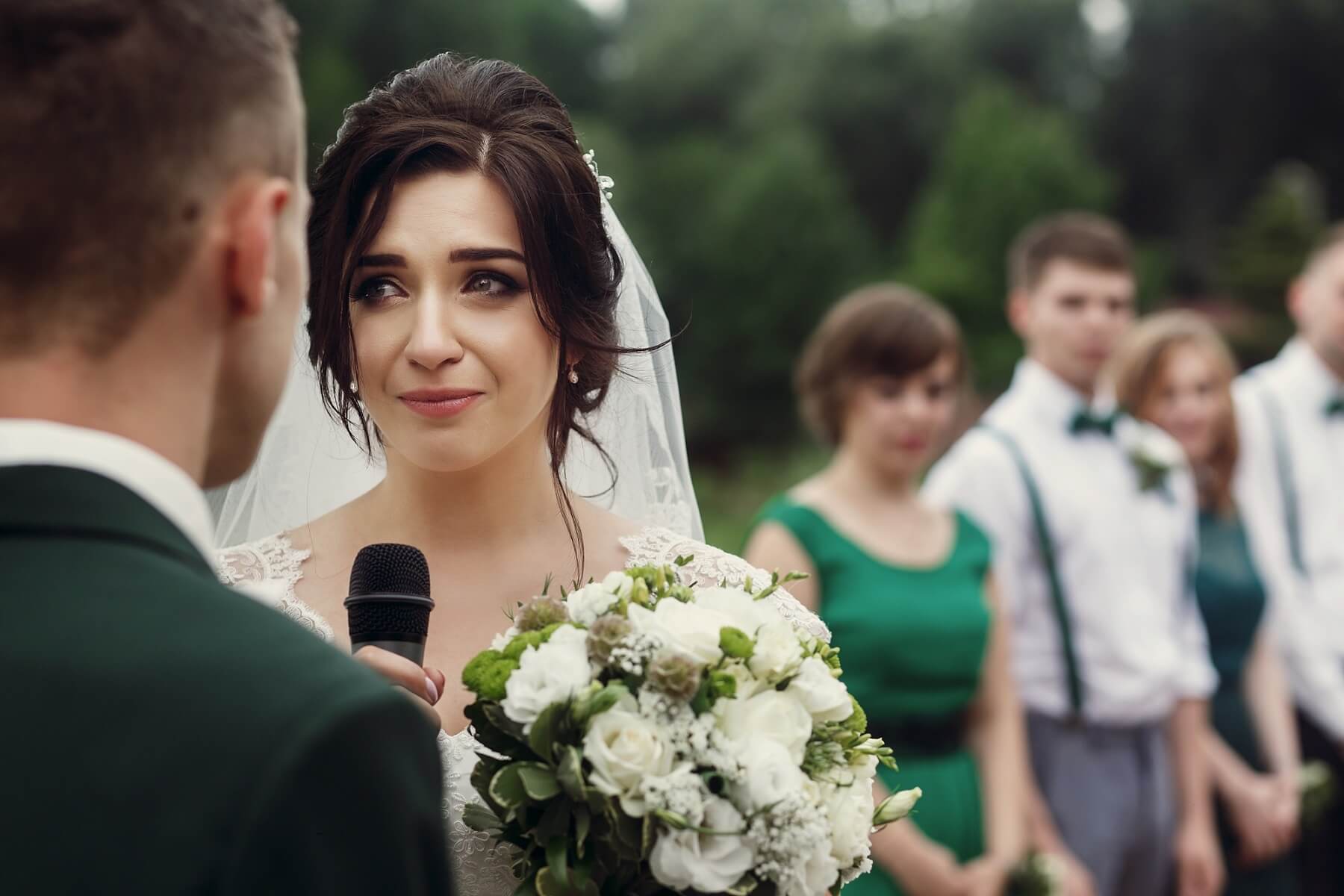 The second best thing to a wedding is a vow renewal. Whether you are looking for an on-location hair and makeup artist for your Vow Renewal Ceremony or looking to come into our Salon, we're here to help you. We take care of everything from your hair and makeup to your nails, all at affordable prices.
When you're ready to reaffirm your commitment to marriage, renewing your vows can be a memorable and lovely experience. But your vow renewal day is not like any other day, as a result, you want to make sure that you look and feel your best. Everything counts, from your hairstyle down to your nails.
Bridal Express is dedicated to providing you vow renewal hair and makeup packages that give you the quintessential Las Vegas experience, and we promise to make it a smooth process for you. Our experienced vow renewal hairstylists and makeup artists will provide those finishing touches that you need to look astonishing and adorable on that big day. Whether you want to look fresh and natural or totally glam, you can rely on our service to bring out your beauty.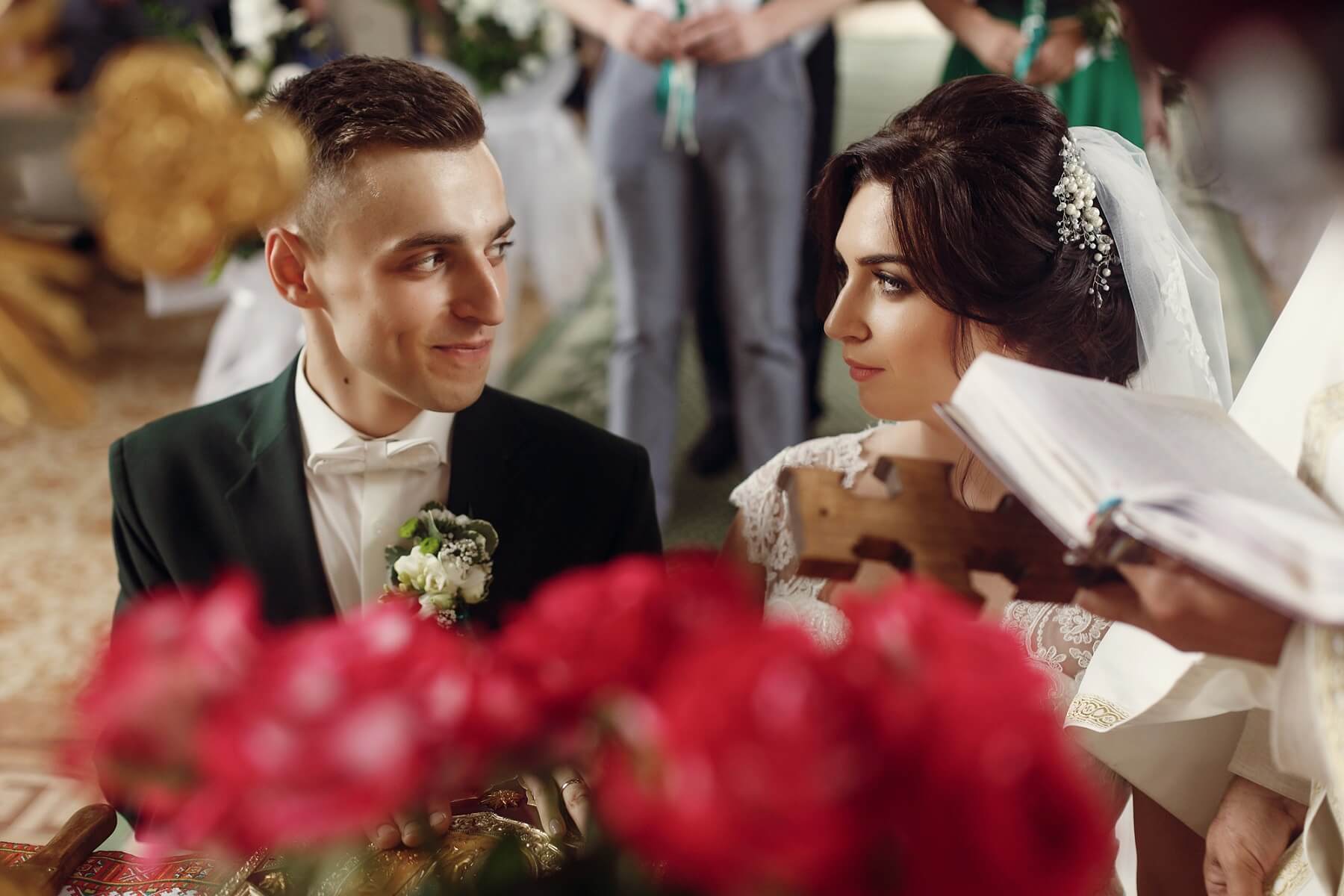 Bring Your Inner Beauty To Fore
With a makeup service that's dedicated to bringing out your bedazzling and beauty, Bridal Express is a brand you can trust to take care of your beauty make needs. At Bridal Express, we strive to be the best at hair and makeup be it for weddings or vow renewal ceremonies. We're constantly changing with trends and fashion to ensure that we provide you with a 5-star experience. Our team will work harmoniously to offer you exceptional service that exceeds expectations.
Custom-Made Hairstyling That Pronounces Your Presence
We pride ourselves on our unique approach to business and ability to listen to the needs of every client. We will pay attention to all of your concerns, ideas, and needs in order to match the hair and makeup that you have been envisioning for your vow renewal ceremony. We will not only make you look gorgeous but will also make your invited guests feel perfectly confident about their look on your special day. Whether your ideal look is modern, hip or glamour, we will make you look like the queen that you are.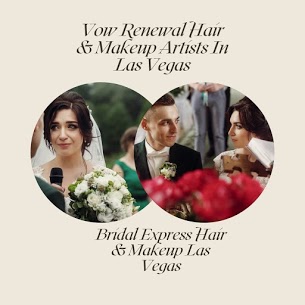 Fast, Efficient & Reliable
Being the focus of any ceremony, no matter how small it is, can be stressful. As a result, you deserve complete understanding from your hairstylists and makeup artists. Our team of hair and makeup professionals in Nevada are human, patient, and courteous. We provide the best quality service at your own convenience. We offer mobile on-location services in case you don't have the time to come over to our studio.
With all eyes on you, look and feel amazing with the help of our Las Vegas hair and makeup professionals. We make sure that you look flawless and are picture-perfect for that special day when you renew your commitment to your wedding. Let's make your vow renewal a memorable day you'll eternally romanticize both in your mind and in pictures.
Book a session now
For more information on how https://hairandmakeuplasvegas.com/ can help you with Vow Renewal Hair & Makeup Artists In Las Vegas, please contact us (702) 326-0619, or visit us here:
Bridal Express Hair & Makeup Las Vegas
3150 Soft Breezes Drive Las Vegas, NV 89128