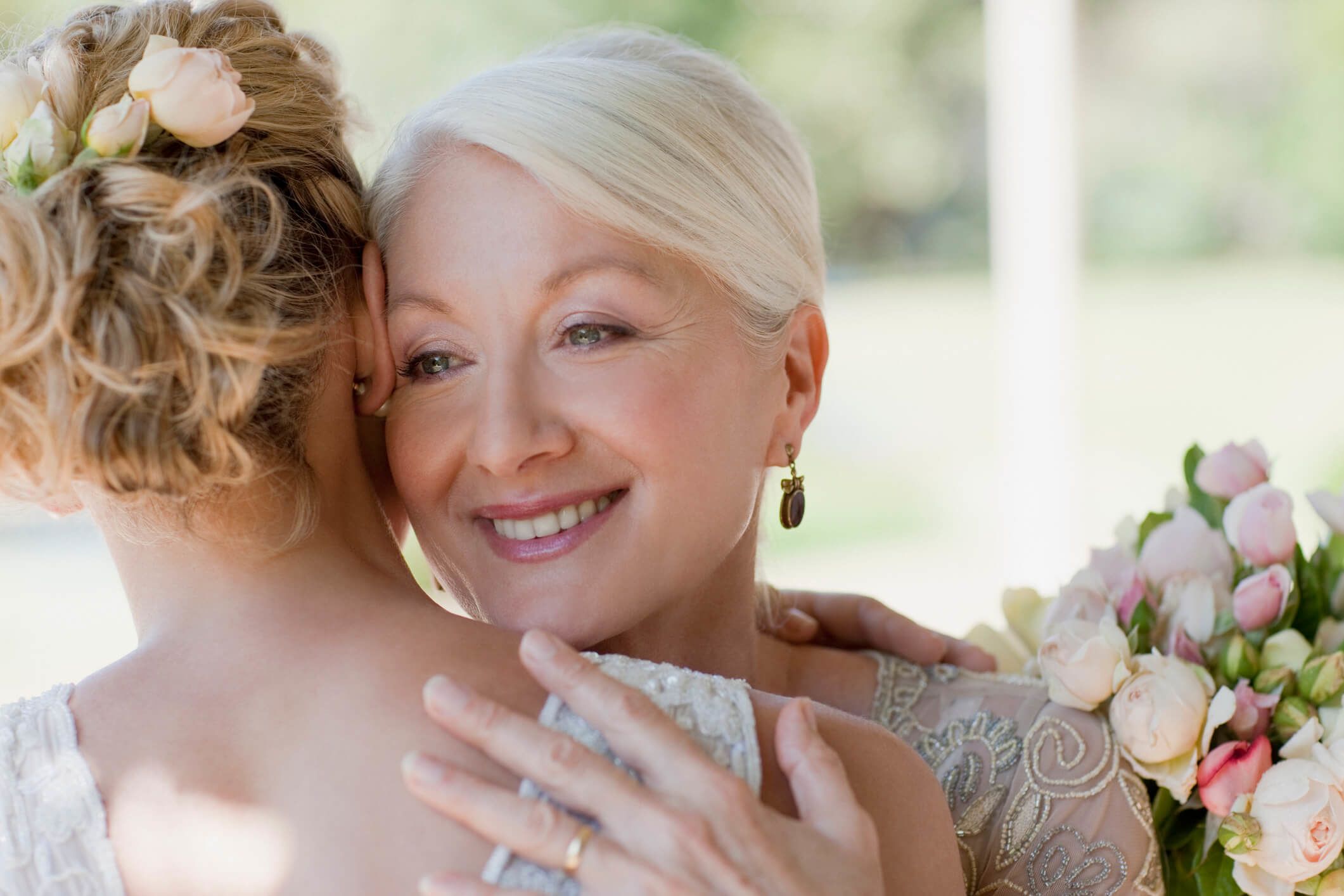 Mother of the Bride Hairstyles
Finding The Best Mother Of The Bride Hairstyles
Pre-wedding jitters affect the future newlyweds, their parents, and even some guests. What are you going to wear? What style will you be going for at the wedding? And among the key figures at the center of the action is the bride's Mother. It's said that looking at her Mother is the answer when a groom wants to find out how his wife will be in the next 20 years. The wedding day is especially a big day for mothers.
For this reason, there's no better motivation for the future mother-in-law to look her absolute best. They are more or less obliged to appear elegant, sophisticated, and trendy at the wedding. This article will help with picking the best Mother of the Bride Hairstyles.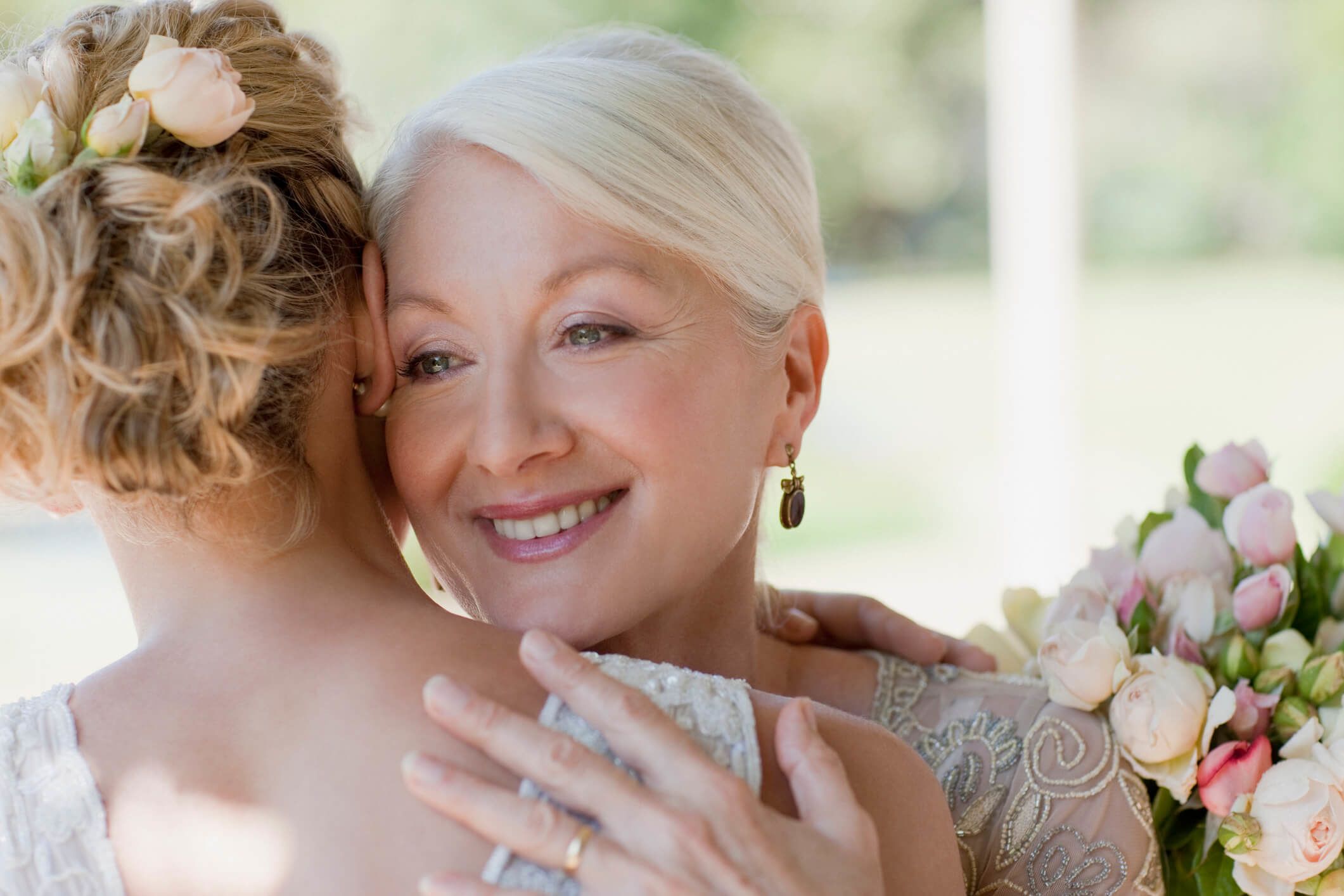 Bridal Express are experts in making mothers of the bride especially beautiful on their daughter's wedding day! Call us now at (866) 216-4534
Hair and makeup can do the mothers of the bride and groom a world of good, considering that all eyes will be on them alongside their children. Creative mother-of-the-bride hairstyles will help all mothers of grooms and brides to look modern, classy, and a bit sexy even while looking age-appropriate at the same time.
Here's what Bridal Express Hair and Makeup can do for you:
Mother of the Bride Hair Services
If there's any day you deserve to get a full pampering and hair due, it should definitely be on your son's or daughter's wedding day You have a right to look your absolute best! There's a collection of mother-of-the-bride hairstyles for the special day. Keep an unskilled person from anywhere near your hair since they will likely do a poor job that ends up ruining the entire day. Bridal Express will style your hair exactly how you want and help bring your hairstyle idea to fruition. Here's why Bridal Express Las Vegas is the best choice to hire:
- Blow Out Hair; Most mothers are not used to getting pampered, and the wedding is the perfect day to change that. A low out is a less intensive treatment for your hair and will give you a clean, sophisticated, and precise look. You can select a range of blowout styles to last longer in between washes and provide overall healthy and vibrant hair even after the wedding.
– Hair Extensions; Let's be honest; at this age, most of the hair is lost, isn't growing, and keeps getting shorter and shorter. But fear not! With hair extensions, you can have your hair down or in a variety of styling options to choose from.
– Fully qualified hairdressers; Bridal Express hairdressers are more than qualified and have undergone intensive training. You can trust them with your hair. These hairdressers are conversant in the art and will use their expertise to create a custom hair look that will amaze.
The best thing about these hairdressers is they are mobile, so they can come to where you are, and you need not worry about a no-show scenario. Their qualifications mean they will act professionally to make the day go smoother from the moment you understand the when and where.
– Experience: With 15+ years of experience in the field, it's sufficient to say that these Las Vegas professional hair and makeup stylists will most certainly do a good job. They have been around for a while now and can do various hairstyles, including the innovative designs they have developed. You can check reviews to see what previous clients say; reputation will speak for itself.
Here are but a few of the best creative mother of the bride hairstyles to choose from:
–Loose Curly Half Updo with Bouffant
– Half Up Curly Style with Highlights
– Fancy Flowing Ponytail
– Soft Shoulder-Length Waves
– Upswept Hairstyle
– Subtle Curls and Bun
– French Roll for short hair
– Sleek Chignon with Bouffant
– Modern Updo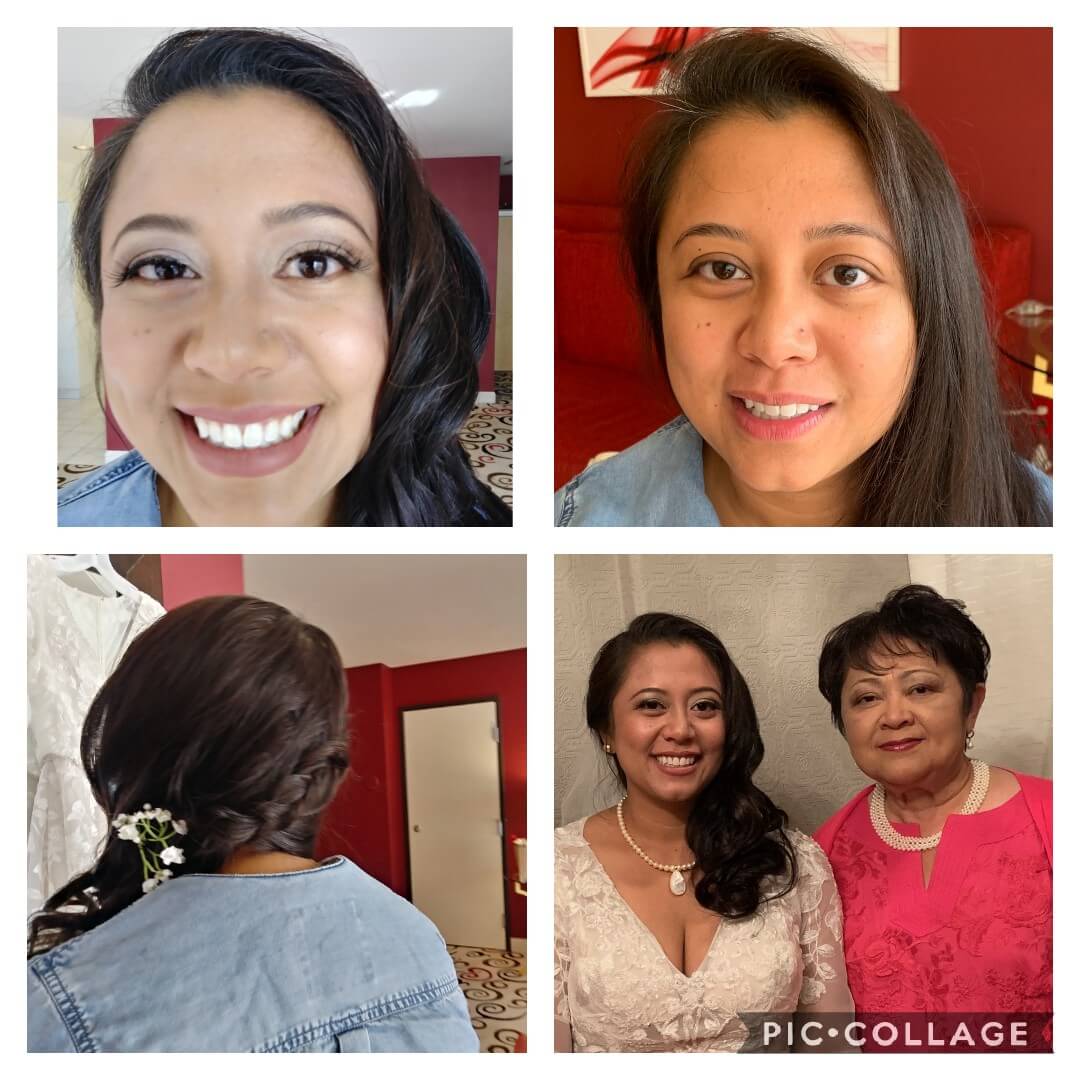 At Bridal Express, you can be assured of finding any hairstyle you're going for. Besides hairstyling, their team is super-friendly and will work towards pampering you from start to finish. The service will have you feeling like a Queen, and seasoned makeup artists will make the entire experience enjoyable and fun-filled. You'll be having fun even before the start of the wedding as you relax in a comfortable seat and get pampered.
Professional Makeup
As the Mother of the bride, considering that all eyes will be on you as well, makeup professionally done can do you significant justice. Professionals will know the boundary of what's too much or little application. That will help you not appear like a clown on your child's birthday. Given how cruel father time is, makeup comes to the rescue of a woman and can shave off some years off you (maybe enough to be called the bride's 'sister'). Impressions always matter, and none so like the wedding day.
Tattoo Cover
They were young too, and maybe they did some things they aren't very proud of now, or may it was. Whatever the case, as a mother, you should attempt to cover your tattoos not to draw attention away from your child. Plus, having tattoos generally does not bide well with most conservative families. Bridal Express offers tattoo coverings if the dress you wear is revealing. Their technique temporarily covers tattoos and makes it appear like it isn't even there. They use unique makeup that looks natural, won't rub off, and will cover up the tat.
With expert mother-of-the-bride hairstyles, you can rock the wedding scene full of confidence as you take every opportunity to snap a photo. For mothers, it's like reliving their wedding day, but it's their kids this time, which is even better.
Mothers are fully aware that hair is the crown of a woman. Only some people can tamper with it. Professionals in this field know how to, what to, and what not to apply to hair. Bridal Express would be the best choice for people coming to Las Vegas to hire to have hair and makeup done. Book an appointment today! Call us today at (866) 216-4534
Mother of the Bride Hairstyles Tips and Tricks
The Mother of the bride is one of the most influential people in a wedding, and she often has a lot of questions about what she should do with her hair. Here are some top hairstyles for the Mother of the bride.
A top knot is an excellent option for mothers with short hair. This style is simple and elegant and can be dressed up or down depending on the occasion.
A braided hairstyle is a better option if you want something more formal. Many different braids, such as the fishtail braid or waterfall braid, can be worn at weddings.
A Dutch braid might be a good choice if you prefer something more relaxed. This style looks great on long hair and can be worn down or up.
Whatever style you choose, ensure a professional hairstylist does your hair. An experienced stylist will know how to create the perfect look for your mother-of-the-bride hairstyle. Airbrush makeup is also a great option for mothers of the bride, and this type of makeup lasts all day and looks very natural.
Bridal Express is the perfect location to get your hair and makeup done for your wedding. We're based in Las Vegas, but we serve all of Nevada. Check out our website today!
Why Choose Bridal Express?
If you're a bride-to-be, your head is probably spinning with everything you must do before your wedding day. Hair and makeup are among the most important but often overlooked aspects of wedding planning. Finding a makeup artist who will make you look and feel your best on the big day is crucial. That's where Bridal Express comes in. We offer professional makeup services that will make you look radiant for your wedding ceremony and photos. We also offer hairstyling services so that you can choose the perfect style for your big day.
Bridal Express is the area's go-to source for wedding hair and makeup. We have years of experience working with brides and their bridal parties, and we know how to create looks that will complement your wedding dresses and personality. We also have a team of expert stylists who can help you choose the perfect hairstyle for your ceremony and reception. Whether you're looking for something classic or trendy, we can help you find the style for your wedding day.
For more information about our services, please visit our website or call us at 702-326-0619. You can also follow us on Instagram or Facebook for event updates and special offers. We look forward to helping make your wedding day unforgettable!