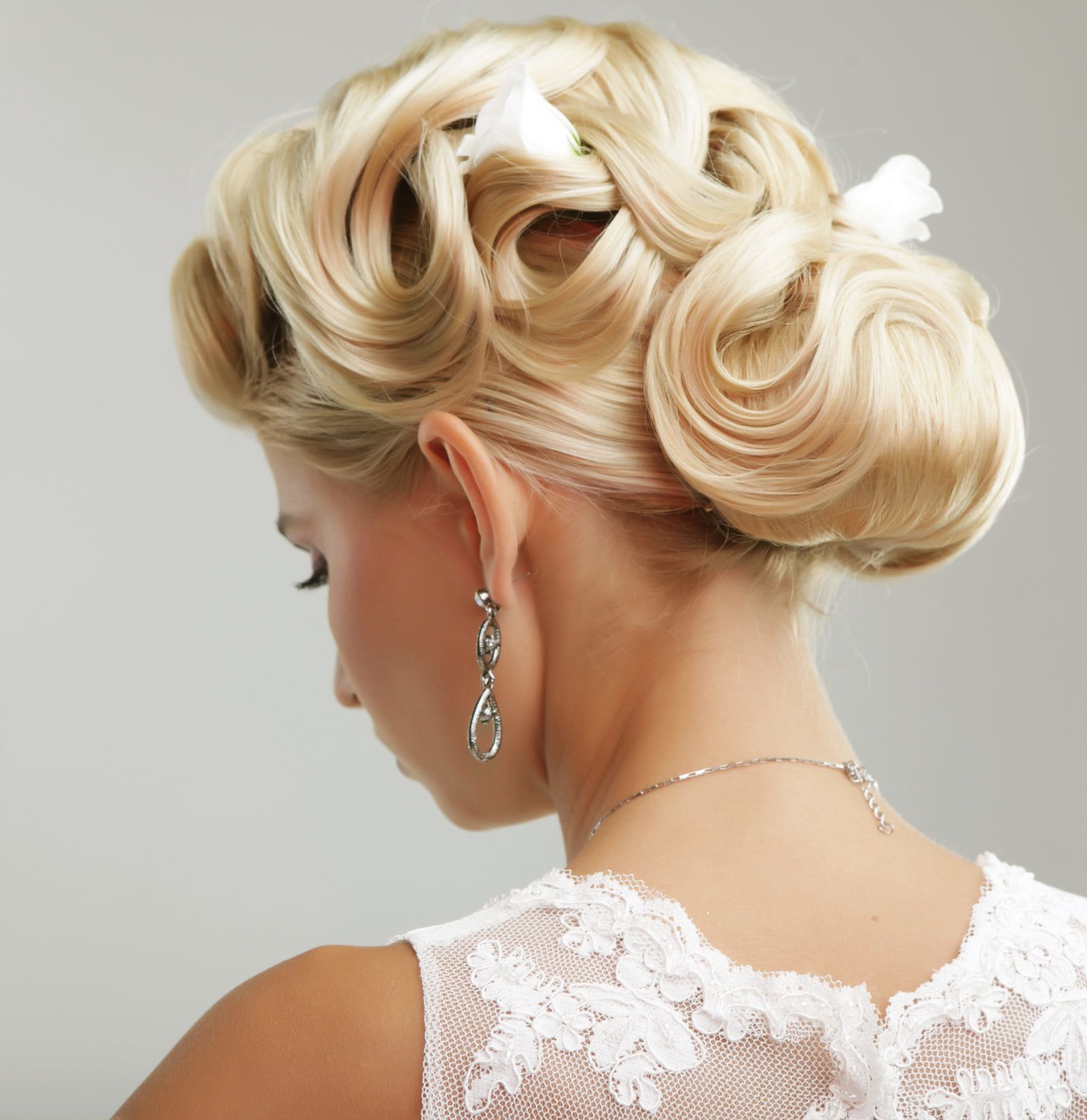 How To Avoid a Wedding Nightmare: Choosing the right wedding hairstyle for you!
There are just as many wedding planning styles as there are brides! Some brides plan every detail right down to the very last bobby pin, while others may be a bit more willing to see where the curls end up. Either way – having a wedding hair plan can save you a great deal of stress when planning your special day! This article will help you how to choose the right wedding hairstyle.
Do you want to have your hair up in an updo? Wear it down in soft waves? Possibly a half-up knotted hairdo? Maybe some braids? Wedding hair options are endless! Don't worry! Take a deep breath, and let Bridal Express help!
WHAT'S THE CLIMATE LIKE?
If your wedding celebration occurs inside or during cooler environments, it's safe to opt for those lovely cascading curls or any type of other hairstyle. However, if you're getting wed in a hot, damp environment, for example, think about an updo, so you will not require to worry about kinky hair sticking to your back, or your curls falling out. A skilled stylist can assist ensure your hairstyle holds up by making use of the proper products and tools or by hair extensions as they are much more resilient to heat and humidity and hold curl better than your all-natural hair. Here in Las Vegas, we have the desert heat and wind. Our stylists know all about keeping your hair from wilting in the sun and are experts in how to choose the right wedding hairstyle.
WHAT'S YOUR HAIR LENGTH, QUANTITY AND APPEARANCE?
It's very easy to fall for an elaborate Pinterest hairdo, just to find out that your hair isn't long or thick enough to pull it off. In this situation, think about searching hairdos that can be done on finer or shorter hair. Prior to your wedding day, check with your stylist – frequently, you can use hair extensions to accomplish the wedding hair of your dreams.
Adding in pretty hair accessories can go a long way in shaping your hair into your wedding vision. Jeweled hair pins, flowers, or vines are lovely! Just keep in mind the weight of the items – if they are to heavy, they can weigh on your style and bring it down.
TO VEIL OR NOT TO VEIL?
Thinking of wearing a veil for your big day? If so, keep in mind that veils require more of a structured style to anchor the veil to. Choose a more tailored wedding hairdo like a twist or a bun rather than a soft updo to maintain your wedding event hairstyle.
Be sure to bring visual references to your hair stylist!
Share your overall goal and vision with your hairstylist, and provide images of specifically what you're looking for. This will help prevent any kind of miscommunications and misunderstandings and help you figure out how to choose the right wedding hairstyle. After all, everybody's concept of the perfect soft waves or updo is completely different. Narrow down your vision and be sure to not bring to many ideas with you – trying to add in to many ideas will only end up looking like a mess
Remember – Bridal Express and your stylists are here to help you figure out how to choose the right wedding hairstyle and bring your wedding hair style vision to reality. In the end, communication is key! If you are getting married in Las Vegas, Nevada, we want to help you get your best wedding hair on for yourself and your bridal party!
Click here to schedule an appointment or visit us here.
To assist you in obtaining your marriage license for Las Vegas we have provided a link for your convenience here.