Blow Out Hair Treatments in Las Vegas Nevada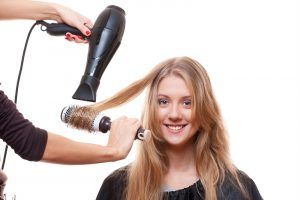 If you're looking for a clear, clean and sophisticated look, Las Vegas, Nevada then Blow Out Hair is the way to go. We offer a menu range for blow out hair style services, carefully and meticulously lifting your hair off your scalp as we dry it, so that it does not get oily or greasy. This means that your hair will last longer even if you wash it and apply both shampoo and conditioner, it will still hold its style for at least two days.
What Exactly is a Blowout?
If you've never received a blowout treatment, you might be unsure of what to expect. Typically, a hair wash with shampoo and conditioner is followed by a round brush, blow-dry and flat iron touch-ups. Blowouts come in a variety of styles, depends on where you get them done. Upgrades for services that can help restore damaged hair and its extensions or stop further damage may be available in some regions.
Advantages of Blowout
The most evident advantage of a blow out would be the gorgeous appearance of your hair afterwards. It will be sleek, smooth, and shiny. Most likely, it will appear better than it did if you styled it personally. Blowout can last from two days to an entire week and can also give your hair more volume. You don't have to commit a more lasting straight procedure if your hair is curl because you will need a blowout that sets your hair straighten.
A blowout is a quick and effortless way to get a celebrity look. Going for a blow out before the special event can be a great way to save the hassle of doing your own hair styling and guaranteeing that you appear at your best at events.
Here are some additional advantages for Blow Out Treatment:
Healthy and Vibrant Hair
Our priority is to make sure that your hair retains its great beauty and a healthy look. Blow Out Hair treatment is less damaging to your hair than other hairdos. We use thermal round brushes to provide heat when drying your hair, which means that we do not need to apply hot tools to your hair directly. We also use carefully selected products to protect the hair and ensure that it holds its style.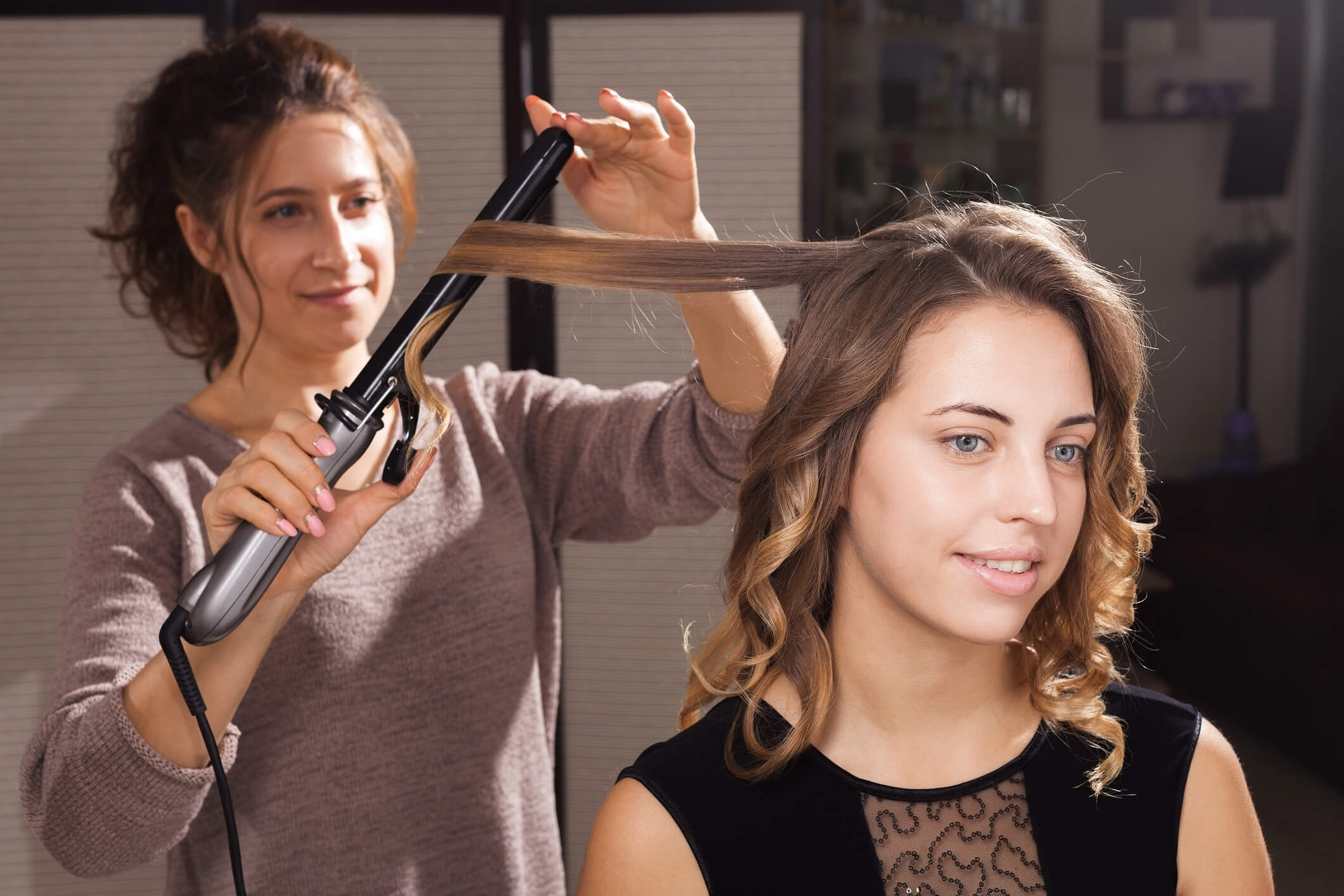 Blow Out Hair treatment is ideal for anyone who has long hair, whether your hair is curl, braid, thick or thin, or straight, blonde and all types. The blowout treatment can help to give it a little lift and fullness for a woman, and ensure that your hair style looks stunning. If you have a special event like going to a bar, attending luxury parties coming up, whether that's a wedding, debut, date or job interview, for instagram post, a blowout treatment is a great way to take your usual look and add a little extra chic and 'put togetherness' to it.
Look and Feel Pampered
Blow Out Hair treatment is one of the less 'intensive' hair treatments that you can do. They're a chance for you to get your hair looked after, and there's something satisfying about sitting back in the hairdresser's chair and letting someone else look after your hair for a change. You can get a trim cut if necessary, and get a blowout with a touch of careful styling. It's something that you can have done regardless of whether your hair has been permed, colored or otherwise styled, too.
Ideal for Your Wedding Day
If you have a wedding coming up and you want to make sure that your hair looks stunning on the day, then a blow out hair styling treatment is a great idea. You can have the basic style prepared the day before preferred for your highlights,lowlights for your blonde hair color, and then just put the finishing touches to it the morning of the wedding, along with the makeup and your dress.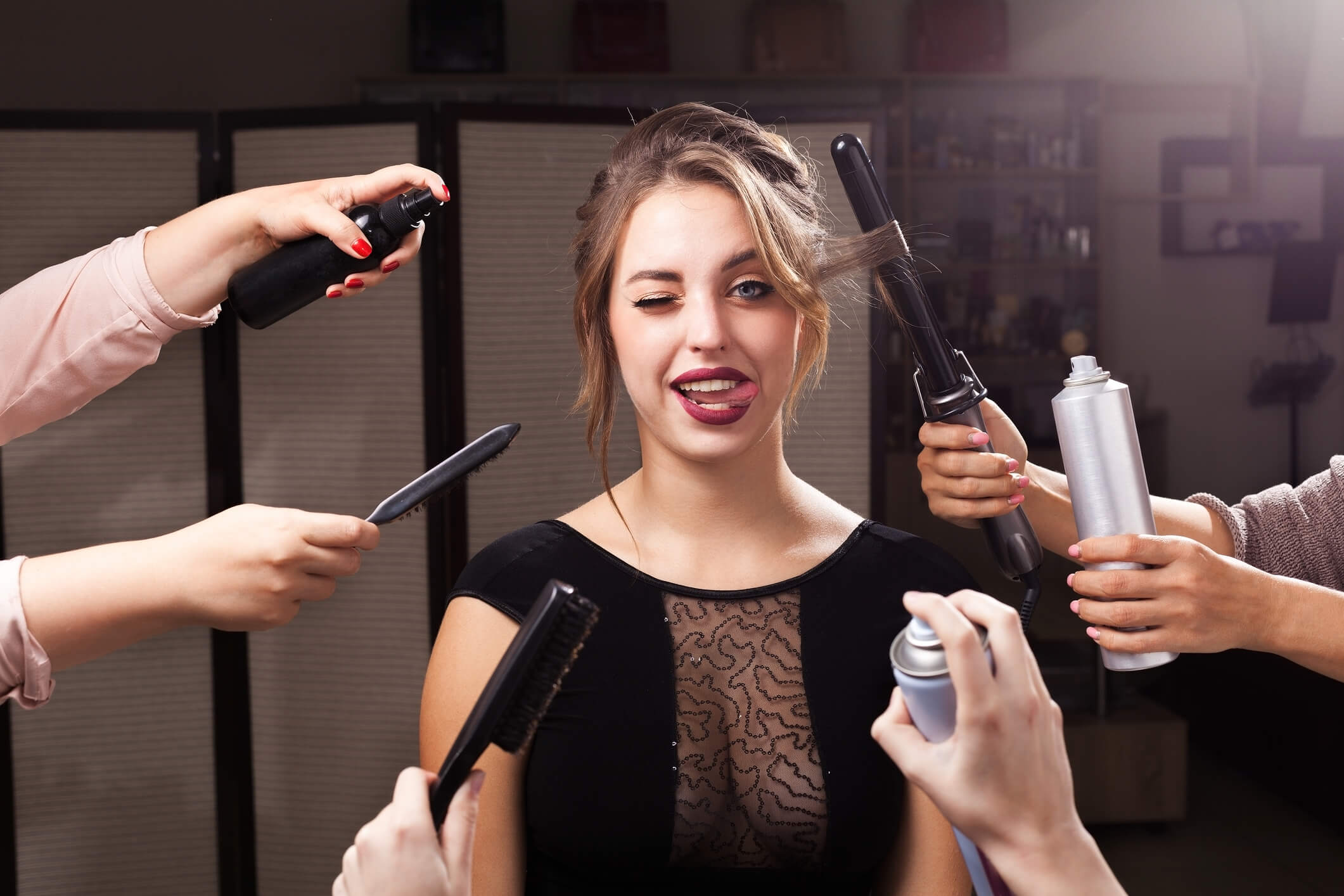 Having the perfect hairstyle will give you a feeling of confidence that will show in everything that you do, and in how you carry yourself on the day. Getting your hair done by our team of stylists will make you feel like a princess, and will add to the experience of the wedding as well.
If you have ever tried to replicate the look of a blow out at home you will know how time-consuming it can be, and how much easier it is to have someone else take care of your hair for you. Our dedicated hairstylists can give you the sleek and smooth look of a blow out while you sit back and relax, drink your coffee, and enjoy a magazine.
Difference between Blowout and Keratin Treatment
Keratin treatments are another hair procedure that is comparable to a Brazilian blowout. Different processes apply to keratin treatments, particularly with regard to "downtime." This refers to the period of time following the treatment during which you are prohibited from washing or styling your hair. Following keratin treatment, the product must remain in place for three days before being removed with water. Additionally, you must refrain from directing the sun's heat,sweating, pulling your hair back behind your ears, and tying it up. The outcome of the treatment could be ruined by any of these factors.
Brazilian blowouts are better suited to your hair's needs than keratin treatment, which has only one outcome. You can get your hair washed with shampoo and conditioner the same day you leave the salon.
Choosing between the two treatments will rely on your personal preferences and how well they work for you in terms of smoothing out frizz and removing it from your hair.
To sum up
A blowout hair treatment can be an excellent way to update your appearance. There are numerous different blowout treatment options available for blondes and others, like wave and curl hair style, as well as a variety of add-ons like hair highlights, lowlights and hair color extensions. In order to get your desired outcome, be sure to convey your goals to your hair stylist. Now, since you know everything about blowout, you can go ahead and find the best hair salon business, blow out hair treatment business on Yelp with good data reviews for your hair cut and hair style beauty. Try one for yourself now!
Book Your Hair Appointment Today
If you are around Las Vegas, NV and its surrounding area and looking for a blow out hair treatment, hair color highlights,lowlights, extensions for your hair style and other services, our team of makeup artists and hair stylists Hair And Makeup Las Vegas have many years of experience of creating a range of hairstyles menu for your hair from braid, updo, curl and wave and more.
For our blow out hair in Las Vegas, NV clients, it starts from $65.00 for a daytime appointment. We make early morning appointments too, depending on the clients' service request. If you would like appointment treatment before 8AM, then prices start at $100 for this type of hairstyle service.
Additional information about our clients. You don't need to come to the salon. We will travel to any location in Las Vegas, NV and the surrounding area. If you'd like to know more, give us a call or get in touch using our contact form.